NOTE: This website and our
Facebook page
are the ONLY reliable sources of information regarding this ministry! We are aware we are listed on various service directories or lists with dated or inaccurate information. We regret any inconvenience this may cause, but we cannot be held responsible for incorrect information posted by another website.
1. Sign up every

THURSDAY

at New Hope Community Church 1821 Meadowview Road, Sacramento, CA 95832 . Sign ups are from

7:00am

to around

3:30pm

.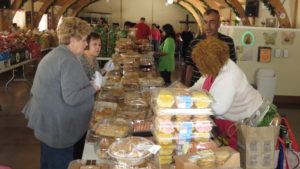 2. You will receive a numbered ticket. This will determine the order in which you will receive your groceries.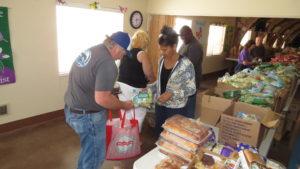 3. Once signed up, return to New Hope Community Church at

1:00pm

for distribution. You will receive your groceries when your number is called. Distribution ends at around 3:30pm

or until we have no more food to give

.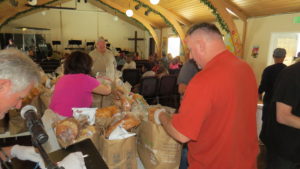 DO NOT block sidewalks, streets, or driveways
DO NOT litter the church or adjacent properties
DO park within white lines and honor any signs
DO use correct info on the signup sheet
DO NOT sign up more than once
Recipients must be 18 years of age or older
DO NOT sign / pick up for others
DO obey fire / safety rules as directed by staff
DO NOT disrespect staff, volunteers, recipients
DO respect this place: NO FOUL LANGUAGE

If you break any of these rules, you may be BANNED from the The Gift of Groceries
PLEASE NOTE:

Some online directories show us as a 24 hour emergency food provider
We are open ONLY on Thursdays and other times as announced
We regret any inconvenience this may cause but these listings are outside our control